The contact coordinates for Cascadia Inspection Engineering Corp. (also known as CIEC) are:
Terry Rudolph, AHI
Tel: 604.872.7706 -- Note that this is a land-line number (which is call-forwarded to a cell phone when out of the office); attempts to send texts to this number will not work well, if at all.
email:
Use the
QR codeYou can use this QR code to accurately import Terry Rudolph's v-card information into your mobile device's Contacts. For Apple devices running iOS 11 and above, or Android devices running Android 8 and above, the native camera app is sufficient, but might only allow importation of the information into the Contacts list. For more flexibility or for older mobile devices, you will need to have a dedicated third-party QR code reader app; there are a number of good free apps available. For iOS, the ones from Qrafter and QRReader work quite well.

If you are viewing this page on a device other than your mobile device, open the appropriate app on your mobile device, and aim the camera at the QR code. Once the QR code has been recognized, you should be given the option to import the information as a new contact, or to call or email CIEC.

If you are already viewing this page on your iOS device, long-press on the QR code and a pop-up will appear. If you are using the Safari browser, you can select "Add to Contacts" directly. If not, select the "Add to Photos" option in the resulting pop-up, then open your favourite QR code reader app, and have the app read the QR code from your saved photos.
below and your camera-equipped smartphone to directly access Terry Rudolph's v-card information, which you can then import into your phone's Contact list if you wish.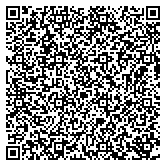 Cascadia Inspection Engineering Corp. is based in Vancouver BC Canada, and provides Home Inspection and Property Inspection services throughout the Metro Vancouver (Lower Mainland) area. Email or call today for a quote and to schedule your inspection.
To get a quote for your inspection, some information specific to your chosen property is needed, and you should email the following to CIEC as soon in the process as possible:
For a condo, just the MLS number is usually sufficient.

For a detached home, the one-page "RED Full Realtor", or for a townhome, the one-page "REA Full Realtor", will be required. Ask your Realtor for that document, as only Realtors have access to that part of the MLS information. The "REx Full Public" versions of those 2 MLS documents also work, but the "Full Realtor" versions are preferred.

For commercial properties, email to CIEC all pertinent documents; the more information about the configuration and history of the property the better.

CIEC stands behind its quotes once the required information has been submitted, and "ballpark" or approximate pricing is not provided.
Once you have decided to proceed with the inspection, some additional information will be required; the list of requested information will be noted toward the bottom of the quotation email that will be sent to you.
Terry Rudolph, the company principal & president, is a provincially-licenced inspector ( Consumer Protection BC, Licence #48031 ). He has been a full-time home and property inspector since 1998, and mentored for the first 5 of those years under one of the first and best professional inspectors (also a Professional Engineer) in the Metro Vancouver area. Roughly 45% of CIEC's work is detached homes of all ages and configurations, about 45% is strata homes, and approximately 10% is commercial work. Terry has full membership and / or accreditation in the following organizations:
HIABC - The Home Inspectors Association of BC, where he has attained the highest designation - AHI (Accredited Home Inspector),

BCBEC - The BC Building Envelope Council, a home-grown non-profit organization (comprised primarily of engineers, architects, governing bodies, contractors, and material suppliers) for the dissemination and exchange of information & ideas relating to maximizing the performance of building exteriors, and

Engineers & Geoscientists BC - Regulates and governs Professional Engineers & Geoscientists under the authority of the provincial Engineers and Geoscientists Act.

Terry was also a past member of:
ASHI - The American Society of Home Inspectors, where he had attained the highest designation -- Certified Inspector.

Terry underwent his Level 1 Thermography training from ITC in 2015, and has been using it to good affect ever since. Thermographic inspection services are offered as an add-on to a regular residential inspection, where the results are included in the inspection report. These services are also offered as a stand-alone inspection. Using an infrared imager under the right conditions, it is possible for a knowledgeable thermographer to detect electrical, heating, moisture, building insulation, and air leakage issues that would otherwise go undetected during even the most rigorous visual-only inspection.
Hours of telephone availability are generally from 8:00 AM to 9:30 PM weekdays, 9:00 AM to 9:30 PM on weekends, and voicemails can be left outside of those hours. Emails can obviously be sent at any time, and may be responded to even outside of these stated business hours.
Cash, cheque, interac email transfer, Visa, MasterCard, and American Express accepted. However, during this COVID-19 pandemic, interac email and credit card payments are the much preferred options.


For all pre-purchase residential inspections, Cascadia Inspection Engineering Corp follows the HIABC Scope of Inspection 2016, available for viewing or download at this page of the HIABC web site.